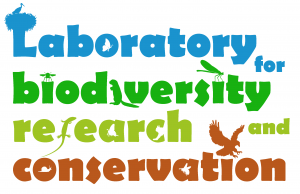 The aim of research group for biodiversity research and conservation is to raise the level of knowledge about the natural heritage of the Balkan Peninsula and contribute to its efficient protection. Through the implementation of various projects, we determine the causes, trends and extent of changes in ecosystems and plan actions that might help stopping degradation processes. Multidisciplinary research are focused towards the taxonomic analyses of hoverflies (Diptera: Syrphidae), wild bees and bumblebees (Hymenoptera: Apoidea), small mammals (Rodentia: Spermophilus) and birds (Aves) in the Balkan Peninsula, biodiversity monitoring (especially in protected areas), the studies of endemic, relict and endangered species, and determination of its genetic diversity, changes in populations, as well as the analyses of the general conditions of ecosystems in protected areas. Also, we assess the value of ecosystem services (e.g. pollination), deal with species distribution modelling and analyse the effects of climatic changes to species distributions.
Specific objectives are
Conservation of Biodiversity of the Balkan Peninsula based on the results of scientific research.
Using selected groups of invertebrates as indicators of ecosystems perturbations caused by global changes, as part of monitoring biodiversity.
Analyzing complex interactions between plants and selected groups of invertebrates,.
Impacting practical conservation measures through the provision of expertise, proposals for protection of individual biodiversity centers and hotspot areas and by establishing conservation priorities.
Supporting sustainable community development as a way to protect biodiversity.
Estimation of the value of ecosystem services.
Training and upgrading skills of employees in the field of conservation biology; involving them in practical protection activities.
Cooperation with other scientific, professional and non-governmental organizations that aim to preserve biodiversity.
Participation in global research networks
ILTER network for long-term monitoring of ecosystems. Faculty of Sciences is the holder of the national LTER network of Serbia (with Ante Vujić as a National Coordinator). Website: http://www.ilternet.edu/
EXPEER network brings together the most important research infrastructure on the territory of Europe. Together with the Institute for Lowland Forestry and Environment, and Faculty of Technical Sciences, our laboratory is responsible for the development of FOMON research site, which is one of the 33 most important European centers for monitoring and experimental study of ecosystems. Website: www.expeeronline.eu/
National cooperation
Biosense Institute (Research Institute for Information Technologies in Biosystems), University of Novi Sad, Novi Sad
Institute for Lowland Forestry and Environment, University of Novi Sad, Novi Sad
Institute for Biological Research "Siniša Stanković", University of Belgrade, Belgrade
Faculty of Forestry, University of Belgrade, Belgrade
Faculty of Biology, University of Belgrade, Belgrade
International cooperation
Finnish Museum of Natural History, University of Helsinki, Helsinki, Finland
University of Alicante Institute for Biodiversity (CIBIO), Alicante, Spain
University of the Aegean, Mytilene, Lesvos, Greece
Süleyman Demirel University, Isparta, Turkey
Ege University, İzmir, Izmir, Turkey
BioFlyTech, Alicante, Spain
AgriProtein, Cape Town, South Africa